---
LGBTQ+ RIGHTS IN POLAND ARE IN DANGER AND WE NEED YOUR HELP
PLEASE, READ THE ENTIRE THING OR CLICK THE BUTTON TO SEE HOW YOU CAN HELP!
PETITION TO THE POLISH PRIME MINISTER: https://www.change.org/p/mateusz-morawiecki-pass-laws-that-would-protect-lgbt-people-in-poland-and-abolish-current-anti-lgbt-laws

EDIT: WE REACHED OVER 70K SIGNATURES, SO WE'RE TRYING TO GET THE EU TO INTERVENE! LEARN HOW TO HELP HERE:
https://www.change.org/p/mateusz-morawiecki-pass-laws-that-would-protect-lgbt-people-in-poland-and-abolish-current-anti-lgbt-laws/u/26959785?
---
Please, take a look at this video.
All of this happened during the most recent pride march in Białystok. People blocked the streets, burned the gay flag and started screaming homophobic slurs at innocent people, threatening them with violence.
Now, take a look at this photo.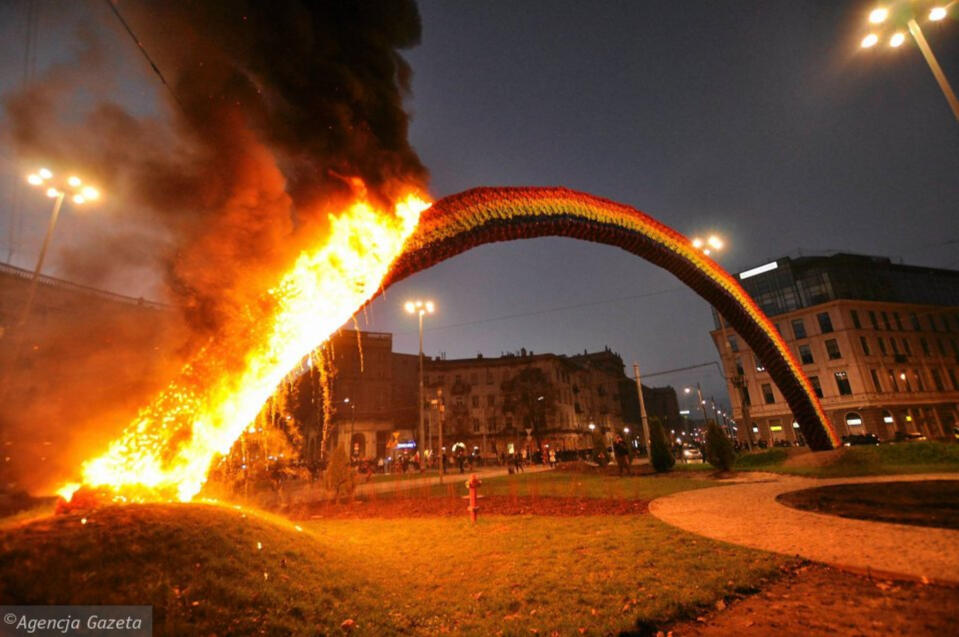 It's an installation of a giant rainbow (a known LGBT pride symbol) in Warsaw. It was set on fire by homophobes. Then it was rebuilt. And set on fire again.
And who could forget these fine gentlemen? /s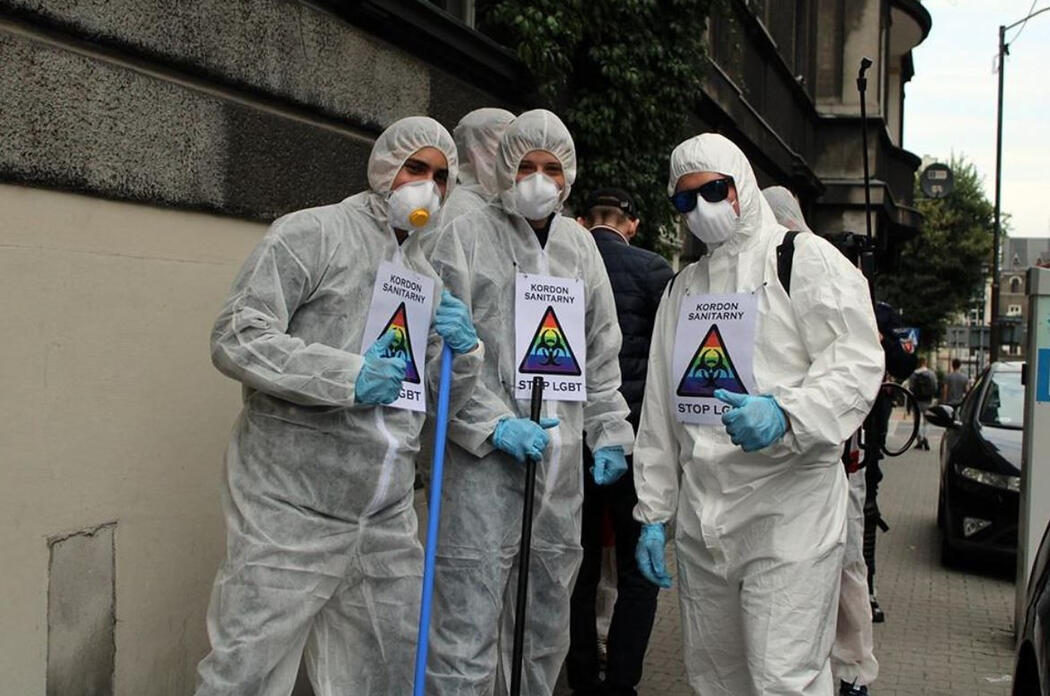 They're a part of the organization "Młodzież Wszechopolska", which decided to "disinfect the streets after LGBT people". They showed up in full gear and started to "clean" the area where a pride march took place, because they believed lesbian, gay, bi and trans individuals were toxic and impure.
---
Would you like to know what connects all of these events? They all happened in the most recent years in Poland.


So you might be asking yourself:
WHAT'S GOING ON IN POLAND?
---
"THE FAMILY CARD"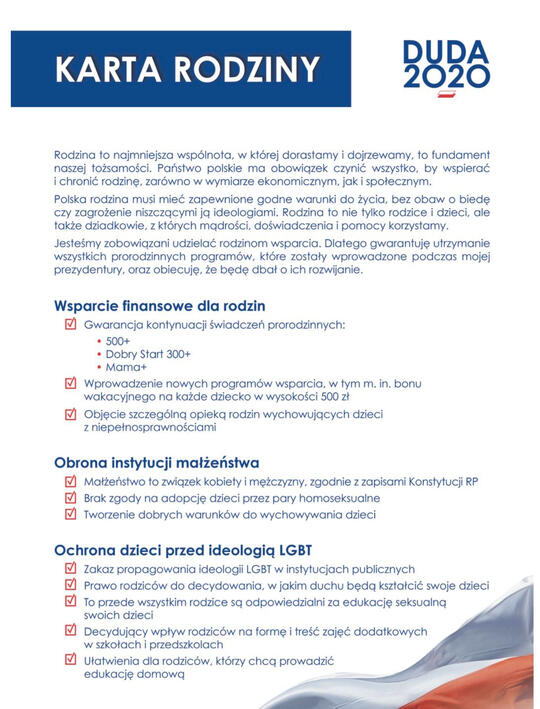 On June 10th, 2020, the current president of Poland, Andrzej Duda, signed something called "The Family Card". Its purpose is to "protect family values" but in reality it will just cause harm.
(translated by @/@gloryoongi on twitter)
---
To make the matters worse, the Family Card was proposed by an extremally conservative organisation known as Ordo Luris. So now that they got it signed, would you like to see what's next on their to-do list?

They want to ban all forms of abortion and sex-ed, prohibit divorce and prohibit "gay agenda" and "LGBT ideology" amongst many others.

IF NOTHING CHANGES, WE MIGHT HAVE TO LIVE IN A COUNTRY WHERE WE WILL BE FORCED TO GIVE BIRTH TO OUR RAPIST'S CHILD, WON'T BE ABLE TO DIVORCE OUR ABUSIVE SPOUSE AND GAY PEOPLE WILL BE AT AN EVEN BIGGER RISK THAN NOW.

THEY WANT US TO LIVE IN A WORLD RIPPED STRAIGHT OUT OF "THE HANDMAID'S TALE".

WE ARE NOT AN IDEOLOGY. WE ARE REAL PEOPLE.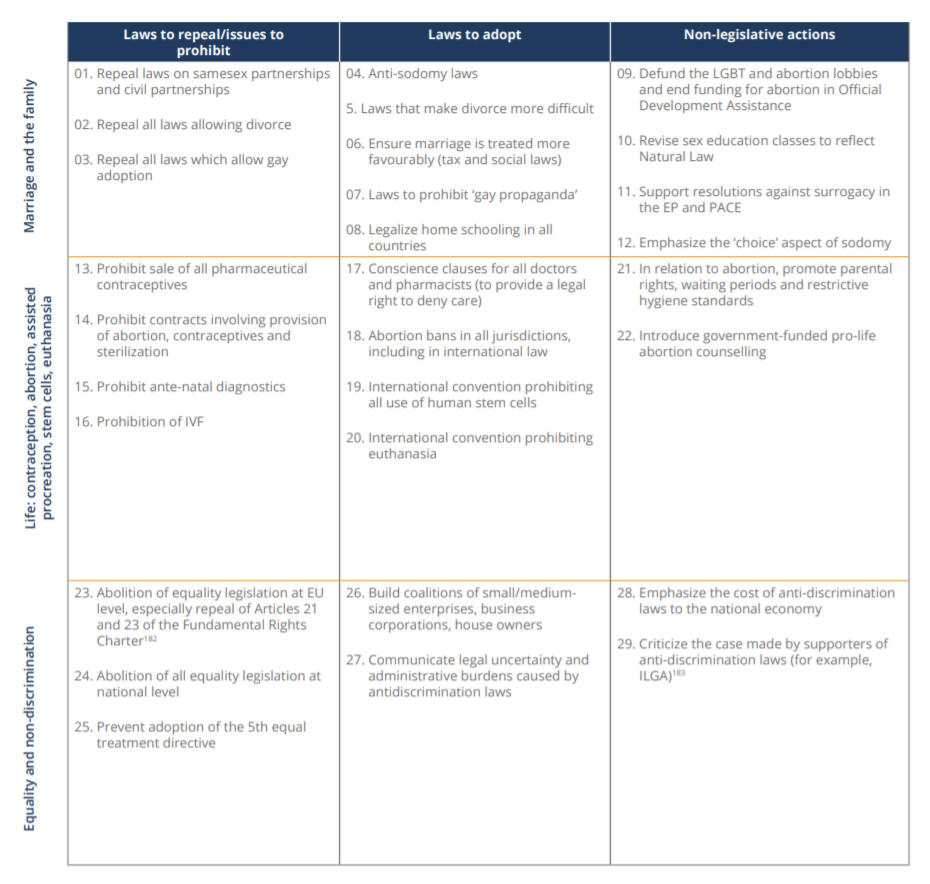 ---
"LGBT-FREE ZONES"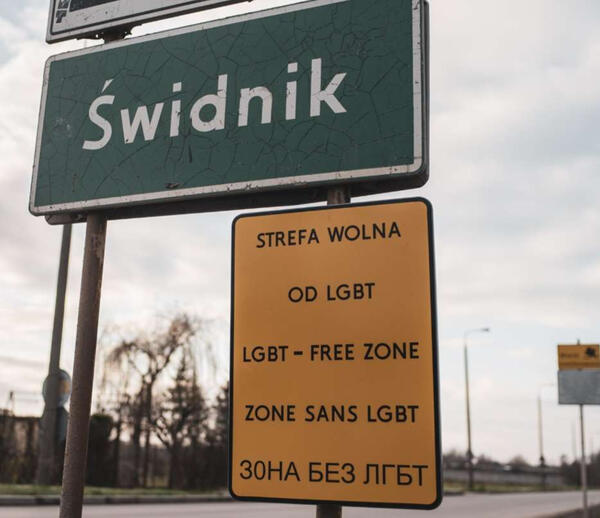 It started with certain areas of the country being labeled as "LGBT-FREE ZONES". They were only symbolic at first and had no legal bases, but the fact that they were even created felt like a punch in the face to all LGBT Poles.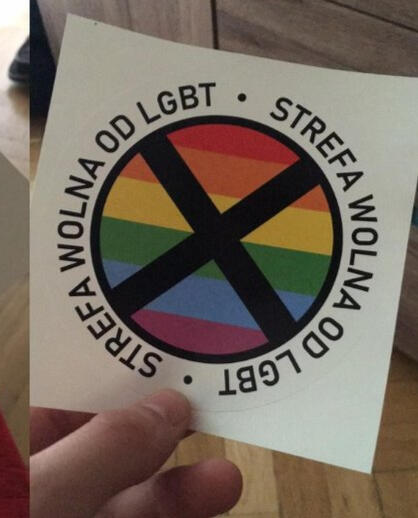 Another huge thing was when an actual polish newspaper "Gazeta Polska" started adding stickers with a crossed-out rainbow flag and "LGBT-FREE ZONE" to their magazines.
---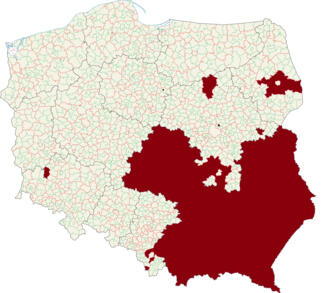 The red area (1/3 of the country) was the first to become a self-declared "Strefa Wolna od LGBT", for almost half a year now. However, since the Family Card has been signed, THE ENTIRE, 40 MILLION PEOPLE COUNTRY IS NOW CONSIDERED AN "LGBT-FREE ZONE".
What are we, the gay and trans individuals, supposed to do now? Move out? Be prepared to live in a country that perceives us as a threat and won't do anything about the harassment we face?
---
THE KAJA GODEK INCIDENT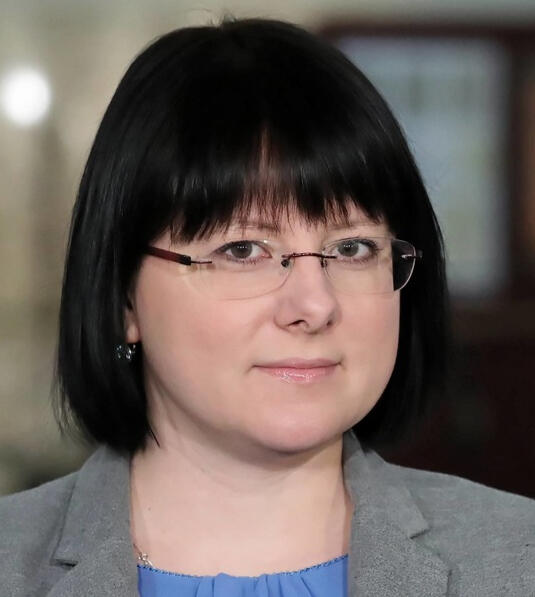 Kaja Godek is a popular polish anti-abortion and anti-lgbt activitst.
She recenly made a statement on public television: "Gay people want to adopt children, because they want to molest and rape them.", which is not only false, but also extremely harmful, especially in an already homophobic country.
---
Well, for her statement, she was rightfully sued by a group of gay people, who were deeply hurt by her words.
Guess what the judge did? Did he punish her? Made her apologize?

No. She was deemed innocent, because, wait for it... the people that sued her, couldn't prove they were gay and therefore couldn't prove they were personally hurt by her words.

This just proves that not only the public, the media and the government are against us, but also the "independent" courts.
---
OVERALL LGBT-PHOBIA (2019 - NOW)
There's a whole 20-minute documentary about the Pride March in Białystok 2019 (the video you've seen at the top of the page) and a relation from someone who attended it (w/ english subtitles):
---
During that time, there was also an incident, where a couple known as Arkadiusz S. and Karolina S. brought DANGEROUS EXPLOSIVES to a pride march with plans to stop it and likely hurt or kill the people attending.

They were only charged with attempted assault and were sentenced to 12 months in jail each, since under the Polish Constitution there's no such thing as a hate-crime on LGBTQ+ people. Only on the bases of gender, religion, beliefs, etc.
---
According to the most recent survey (December 2019):

75,8% of Poles are fine with the law allowing for heterosexual (male + female) civil unions.
However when it comes to homosexual (female + female or male + male) civil unions, only 50% would be okay with them.

64,6%, which is almost 2/3 of the country is against gay marriage.

When it comes to adoption of children by gay couples, over 73% (almost 3/4) is against it.
---
Here's an 1,5 hour long documentary about the "legal problems" with making same-sex marriage legal in Poland, with english subtitles. I really recommend watching it, if you've got time.
---
Most right-wing and conservative polish politicians call themselves "pro-life" and they keep saying they just want to "protect the children and their families from the big, bad LGBT ideology".

What they fail to understand, is that by making being LGBT borderline illegal, THEY ARE RISING THE SUICIDE RATES AMONGST LGBT CHILDREN.

There are actual statistics, which prove that by making gay marriage legal in the United States, almost 134,000 children and teenagers LESS attempt suicide every year in America.

IMAGINE HOW MANY (YOUNG) LIVES COULD BE SAVED IF OUR GOVERNMENT JUST STOPPED SHARING ANTI-LGBT PROPAGANDA.

https://pl.qwe.wiki/wiki/Suicide_among_LGBT_youth
---
Wow, that sounds horrible!
What can i do to help then?
First of all:

USE 👏 YOUR 👏 VOICE! 👏

We need you now more than ever, the more people hear about the issue, the higher the likelihood of it changing and saving lives of tons of LGBT people!

PLEASE SHARE THIS CARRD EVERYWHERE! YOUR FRIENDS, YOUR FAMILY, YOUR LOCAL NEWS STATION, WE NEED AS MUCH NOISE AS POSSIBLE!
---
PETITION TO THE POLISH PRIME MINISTER: https://www.change.org/p/mateusz-morawiecki-pass-laws-that-would-protect-lgbt-people-in-poland-and-abolish-current-anti-lgbt-laws
+
https://www.change.org/p/mateusz-morawiecki-pass-laws-that-would-protect-lgbt-people-in-poland-and-abolish-current-anti-lgbt-laws/u/26959785?

PETITION TO THE EUROPEAN COMMISSION: https://action.allout.org/en/a/poland/?utm_campaign=a-poland&utm_source=twitter&utm_medium=social

PETITION TO MAKE SAFE ABORTION LEGAL IN POLAND: https://www.change.org/p/polish-government-legalise-abortions-in-poland-women-deserve-their-own-choice

PRO-LGBTQ+ FUNDS:

DONATE: https://mnw.org.pl/wspieram/

DONATE: http://lambdawarszawa.org/lambdawarszawa/wlacz-sie/darowizna/

DONATE: https://wspieraj.kph.org.pl/
Twitter user @/hishine0 explained it really well:

Because of the prohibition of "spreading the LGBT ideology":
A therapist/psychiatrist won't have the right to tell for example, to a gay child that it's normal to be gay.Transphobic therapists will probably have the right to tell their trans patients that they are not trans and no one will care about it. If an adult person offended or harassed a gay child it would be probably ignored.Teachers won't be allowed to tell kids that LGBT people exist, some cartoons that have gay characters will probably be censored.
Apart from homophobia in this paragraph there is also "protecting kids from sex education":
Sex education already doesn't really exist in Polish schools and when it does, it's really badly made.We don't learn about protection, we don't learn about what can hurt us if we do that, we don't learn about diseases we can get from sex, all I can remember we talked about is menstruation (which was also a really badly made lesson) and living with a family.There's so many parents that are ashamed of talking about these things, that letting almost ONLY them to teach kids about really important things can lead to dangerous effects, like a big amount of teenagers getting pregnant.Not every child knows that if someone touches them the way they feel uncomfortable or wrong is bad, which can lead to the feeling of guilt because of getting raped or molested.